Blockchain developments
Let's have a look at some real-world examples of blockchain blending in with traditional finance and tech industries.
Large corporations are working with blockchain and cryptocurrency as its fuel
Large corporations, banks and start-ups are now experimenting and working with blockchain technology. Like us, the world has come to acknowledge the enormous opportunity that presented itself with the arrival of Bitcoin and blockchain. We will list some major blockchain developments and name a few examples.
Samsung blockchain
Samsung has created its own development kit for blockchain technology
EEA - Ethereum Enterprise Alliance
Ethereum's Corporate Collaboration enforcing Ethereum as a major player.
Deloitte
Global Blockchain Survey with results about the amounts to be invested by large companies.
Morgan Stanley
Bitcoin, cryptocurrencies and blockchain research which shows many initiatives already going on.
Samsung blockchain developments
About six months ago Samsung introduced their support for cryptocurrency in their new smartphone, the Samsung Galaxy S10. And now they have taken the next step. Just recently this year 2019, Samsung announced The Samsung Blockchain. Samsung has developed a Software development kit that allows developers to build and interact with blockchain technology.
This allows for new possibilities on a large scale. For instance security solutions for managing cryptocurrency. And of course it has all the basic functionality to build the financial apps we need in the future. Like basic transactions and interactions with smart contracts. A cool and important fact of this development is that the smart contract integration is done with the Ethereum blockchain.
See the introduction here:
EEA – Ethereum Enterprise Alliance
In 2015 Vitalik Buterin and his team launched Ethereum. Where Bitcoin was designed to be a peer-to-peer currency, Ethereum introduced an innovation called 'smart contracts'. Programmable contracts which execute autonomously with the security and privacy of the Blockchain.
The acknowledgement of the importance of the Ethereum network came in early 2017 when the Ethereum Enterprise Alliance made itself known to the public. With industry titans like JP Morgan, ING, Santander, UBS, Credit Suisse, Microsoft and BP as its founders it was clear this was a game changer for the then 2-year-old Ethereum.
This enterprise alliance started actively researching and testing to use the Ethereum blockchain for corporate business. This was a great vote of confidence for Ethereum as a platform.
Ethereum: The World Computer
Watch this short video from Ethereum, and find some of Ethereum's true potential for yourself.
Deloitte's 2018 Global Blockchain Survey
Deloitte survey polled 1000 senior executives in seven countries at companies with $500 million or more in annual revenue. The poll was on the state of blockchain developments, investment and overall view of the technology.
What is clear is that most of the companies interviewed will soon begin or already are investing in blockchain applications, and that the technology is expected to reach mainstream adoption eventually. Click here for Deloitte's 2018 report and here for Deloitte's 2019 report.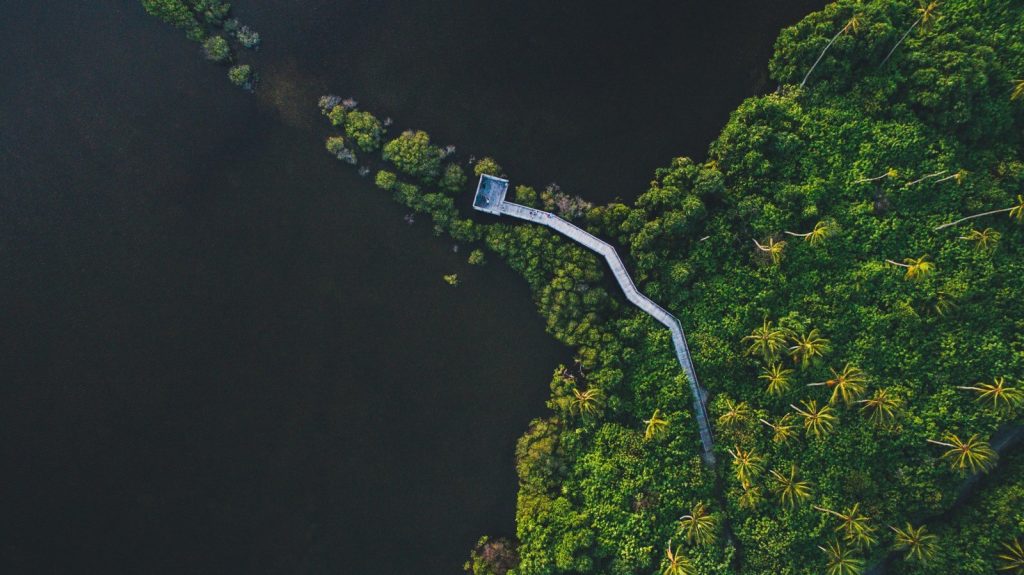 Morgan Stanley
Morgan Stanley made a report in 2018 called: Update: Bitcoin, Cryptocurrencies & Blockchain. In this report they identified which different parties in the financial sector are considering blockchain developments. There is a lot of activity on a wide array of use cases and in different states of completion. Read it for yourself here.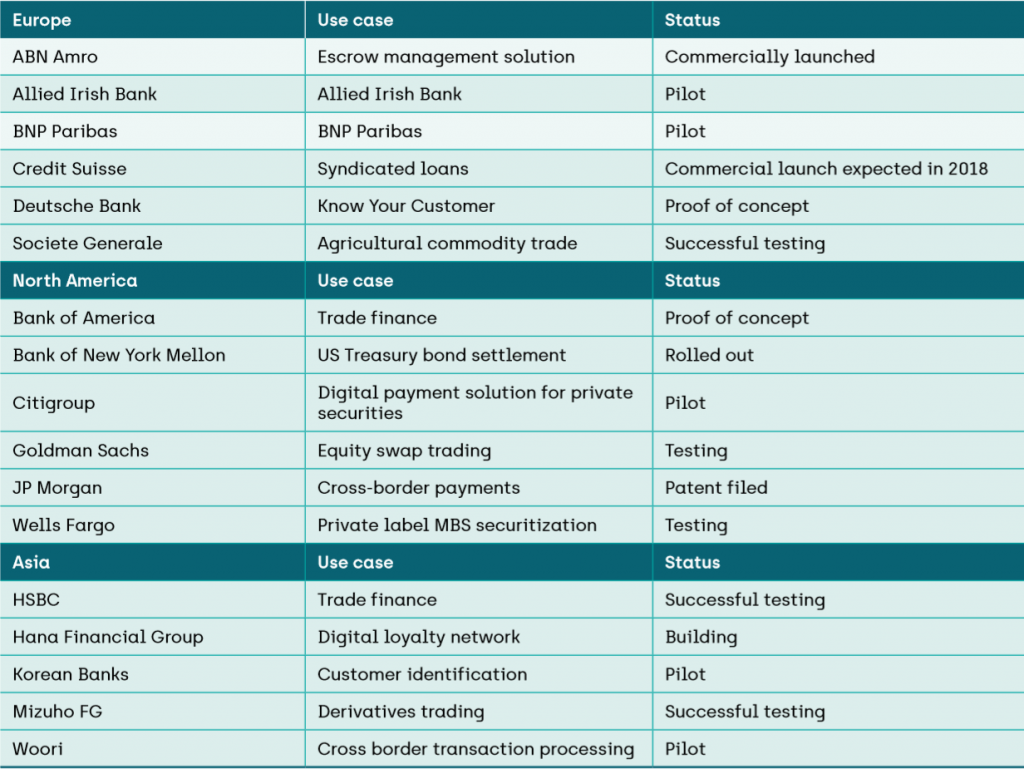 This is but one example of the lead industry adapting blockchain's possibilities. Others include giants like JP Morgan, Amazon and Fidelity.
These examples are just a fraction of what's going on out there
Every single day new initiatives, projects and innovations launch and bring the technology further in development and adoption.